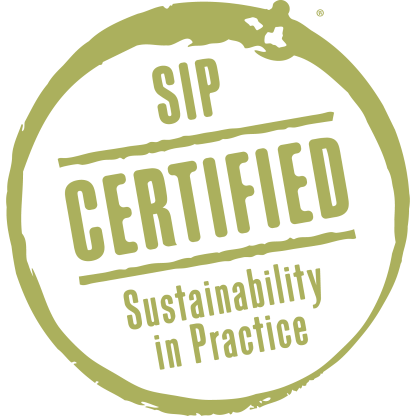 Login
if you already have an account
---
Certify Your Winery or Vineyard
Sign up to certify your Vineyard and/or Winery, or complete the self-assessment.
Contact beth@sipcertified.org with questions.
SIP Certified®
Sustainability in Practice (SIP) Certified helps farmers and winemakers demonstrate their dedication to preserving and protecting natural and human resources. SIP Certified is a rigorous sustainable vineyard and winery certification with strict, non-negotiable requirements, committed to standards based on science and expert input, independent verification, transparency, and absence of conflict of interest.
Applicants can choose to certify their vineyard or winery or both by implementing the rules covered in the Standards. Wines can carry the SIP Certified seal on their packaging when they are made with at least 85% SIP Certified fruit as verified by an inspection.